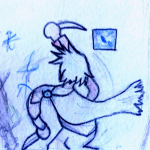 Skeke
·
in The Great Diamond Authority
Last month we had only one theory added to our wiki. Which means we can't remake a old pool or make a new one with random theories, since it wouldn't be fair for this specific theory. So I'm here to vote for a new rule:
When only one theory is made that month, that theory will be automatically considered the featured theory for that month, alongside with the author.
Instead, we could do pools with random theories, repeat the last month, etc.
Please give your suggestions below until August 1.